Small sheepfoot Vibratory Road Roller are most suitable for compacting fine grained soils such as heavy clays and silty clays. It can be used for compaction of soils in dams, subgrade layer in pavements and road construction projects.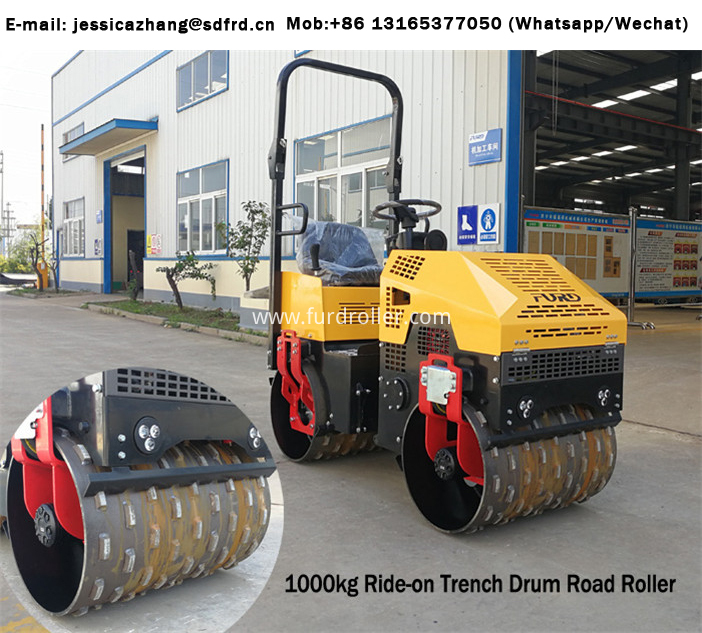 FURD FYL-880 is 1 ton sheepfoot vibratory road roller, use full hydraulic transmission, CVT speed, double drums hydraulic driving, hydraulic turning.
Features:
1) Imported Danfoss variable plunger pump drives the machine stepless speed walking;
2) Double American White hydraulic motors drive the machine walking, double drums hydraulic drive;
3) 25KN exciting force, good compaction;
4) Operate radius small, can work in small area, suitable for groove backfill;

5) Adopts Chinese water-cooled diesel 90N/ Honda GX390 gasoline engine/ Kipor air-cooled diesel engine, high quality assurance, superior performance;
6) Use electrical startup, machine vibration control use electromagnetic clutch, easier operation;
7) International NSK bearing, MITSUBOSHI triangle belt, Eaton steering gear;
8) Surface spray, beautiful appearance, rust resistant.
For more details, please contact with sales directly.