Road Grooving Machine
Product categories of Road Grooving Machine, we are specialized manufacturers from China, Road Grooving Machine, Road Repair Grooving Machine suppliers/factory, wholesale high-quality products of Concrete Grooving Equipment R & D and manufacturing, we have the perfect after-sales service and technical support. Look forward to your cooperation!
China Road Grooving Machine Suppliers
FURD produce two models road grooving machines, FKC-300 Road Grooving Machine and FKC-180 grooving machine.
FKC-300 road grooving machine adopts 20HP Honda gasoline engine, can make mini groove, the min groove is less than 35mm;
FKC-180 road grroving machine adopts 13HP Honda gasoline engine, the grooving depth is 50mm.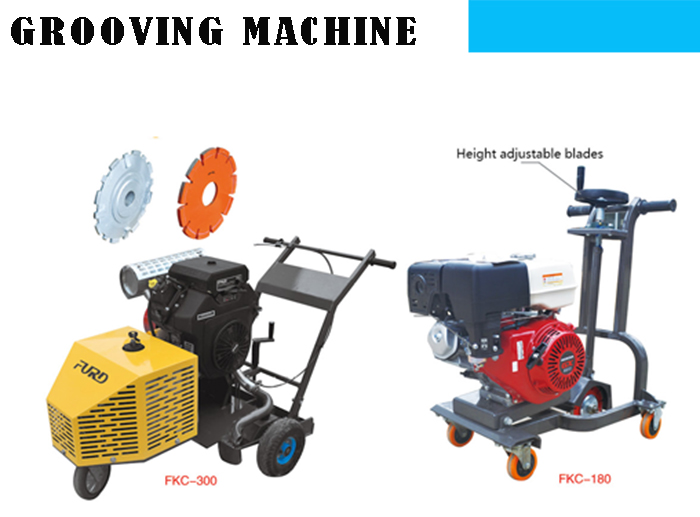 Features:
1. Gas-powered engine, easy to moving, no power limit.

2. Direction wheel design, easy to change grooving angle.

3. Adopting thickened material to ensure strength of machine.
4. It can choose many kinds of blades, which can cut different sharp kerfs.