FJZP-200 is six wheel ride on Laser Screed, it is mainly used in large area concrete construction, such as large workshop, airport, the plaza and so on.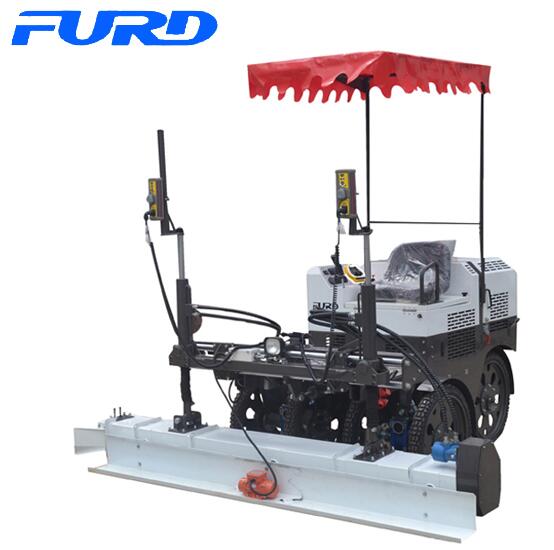 FURD ride on six wheel laser screed:
-Used high accuracy laser device, close loop control technology and precision integrated hydraulic system, and microcomputer automatic control.
-The flat and dual slope can be fully automatic controlled by the transmitter. For the complex floor which has high requirement for drainage, the 3-D floor processing system can be used.
-Steering, forward and reverse of the machine are all controlled by the integrated handles. Operation buttons and controller which are located on the one side of th seat, is user-friendly.